The platform displays are being installed at the Warsaw station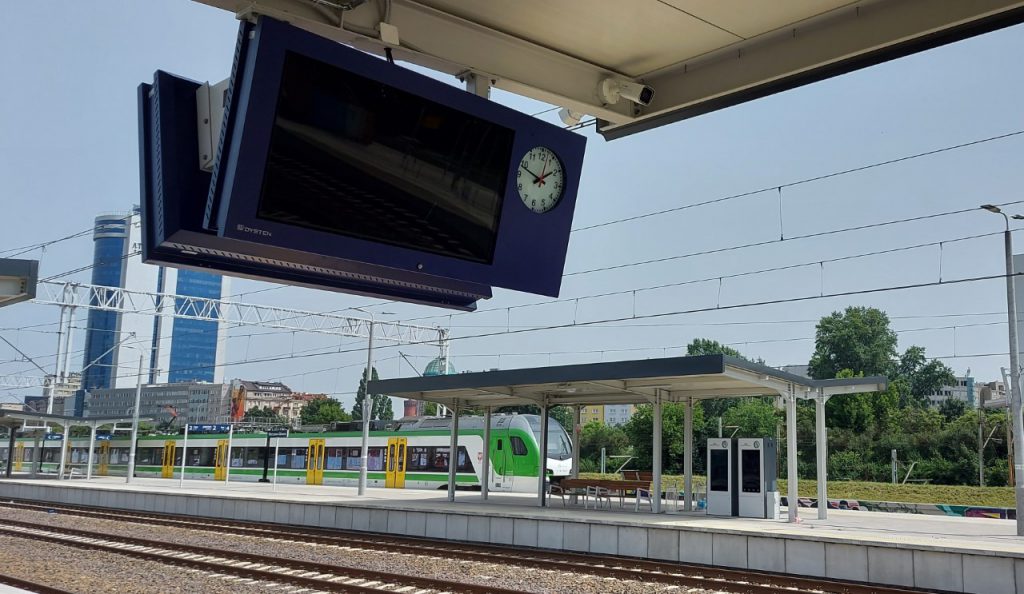 As part of the investment at the Warsaw station, a new track system and a new traction network were rebuilt and built.
Also, completely new platforms with shelters were built, adapted to the needs of people with reduced mobility.
DYSTEN is in the process of installing dynamic passenger information system devices at the "Warszawa Główna Osobowa" station, devices that comply with the PKP PLK IPI-6 guidelines.
The station will have, among others platform displays with a analog clock, free-standing kiosks, arrivals / departures information boards and entrance platform displays. Train sensors will be responsible for detecting the presence of trains moving on the tracks.