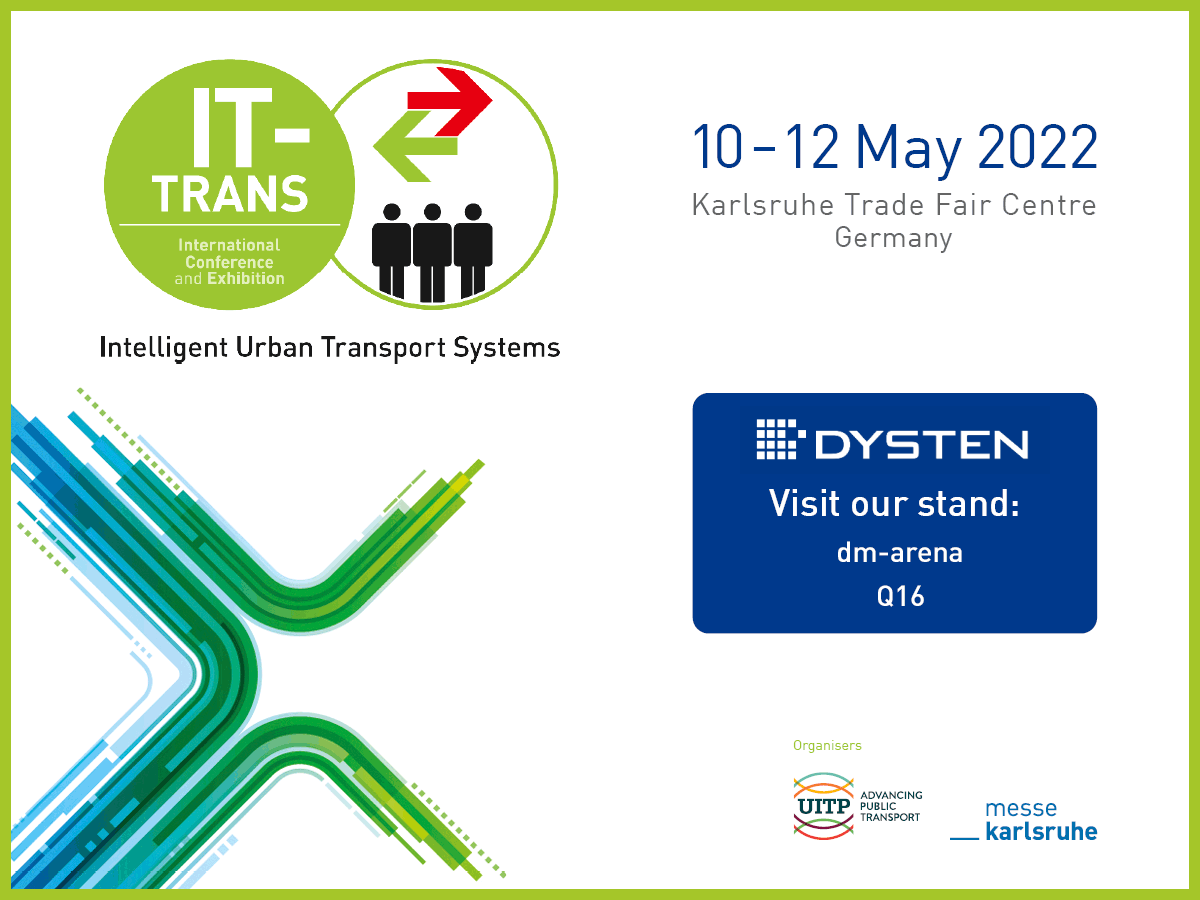 DYSTEN at IT-TRANS Karlsruhe 2022
Dysten will take part in IT-TRANS – International Conference and Exhibition, taking place on 10-12 May 2022 in Karlsruhe, Germany.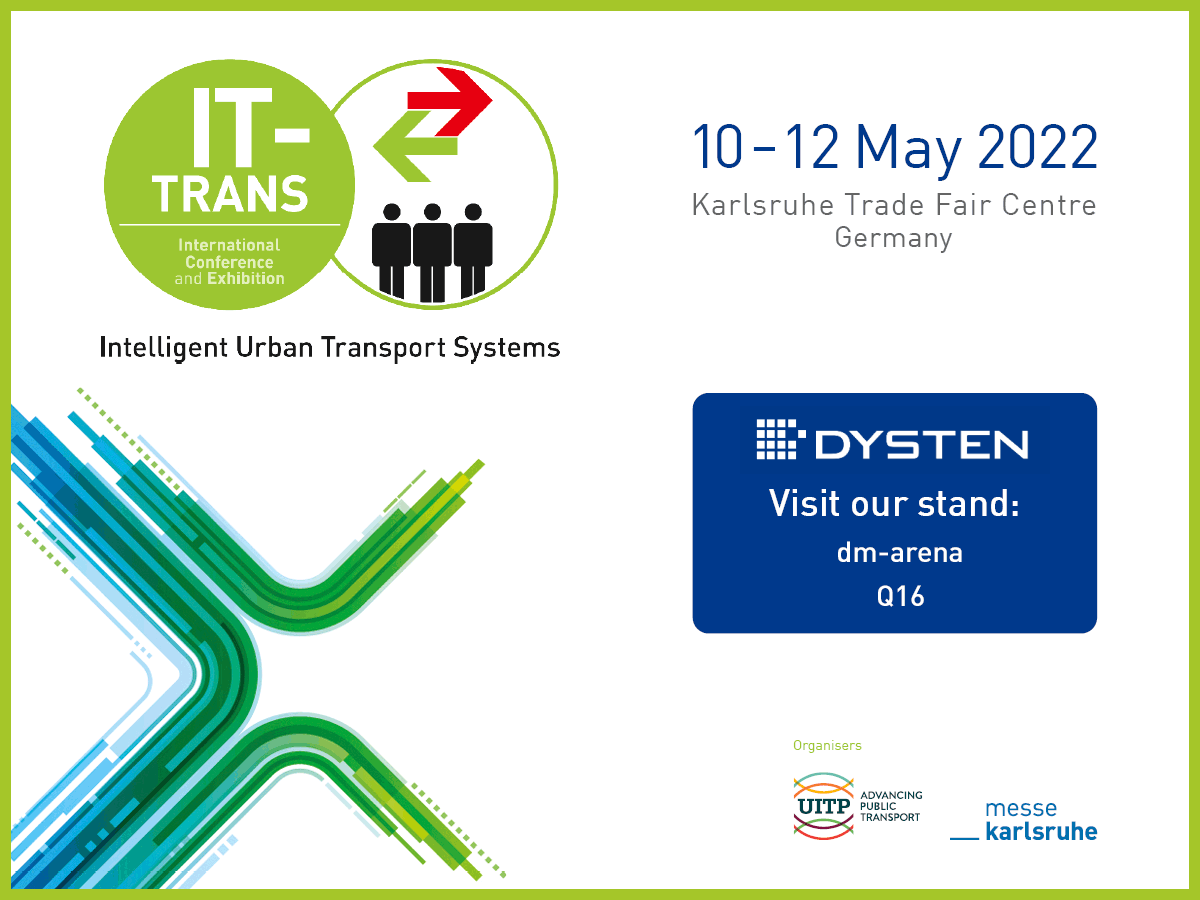 IT-TRANS is a leading international conference dedicated to IT solutions for public transport. The event co-organised by Messe Karlsruhe and UITP (The International Association for Public Transport) brings together industry experts to exchange information, discuss and develop new digital solutions.
During the IT-TRANS conference, Dysten will present solutions that increase the efficiency of transport processes, improve the safety of travelers and support the protection of the natural environment. Devices presented by Dysten:
Passenger Information Displays – devices presenting current information about the actual time of departure of urban transport and current delays in timetables. Dysten Real-Time Passenger Information Displays have been used in the implementation of the Dynamic Passenger Information System for The Metropolis GZM (Górnośląsko-Zagłębiowska Metropolia) – it is one of the largest projects of this type in Europe.
E-paper Passenger Information – an energy-saving solution gaining popularity. On e-paper displays you can present timetables, connection maps, messages related to, for example, a change in traffic organization. The technology is characterized by very low energy consumption, which is consumed only when the timetable is updated. Energy can come from renewable sources, such as solar panels.
Infokiosk – a free-standing interactive device containing information about the current timetable. Infokiosk allows you to present a larger range of information than a traditional passenger information board. Multifunctional devices have the ability to scroll through the timetable. All the necessary information is displayed on the large TFT LCD screen.
Parking display – a device informing about the current availability of parking spaces, making it easier to find a free position. Parking display increases the smoothness of traffic, reduces exhaust emissions and reduces negative effects on the environment. The device relieves congestion and increases the efficiency of using hard-to-reach parking spaces.
We cordially invite you to participate in the IT-TRANS – International Conference and Exhibition and visit the DYSTEN stand no Q16, located in dm-arena.