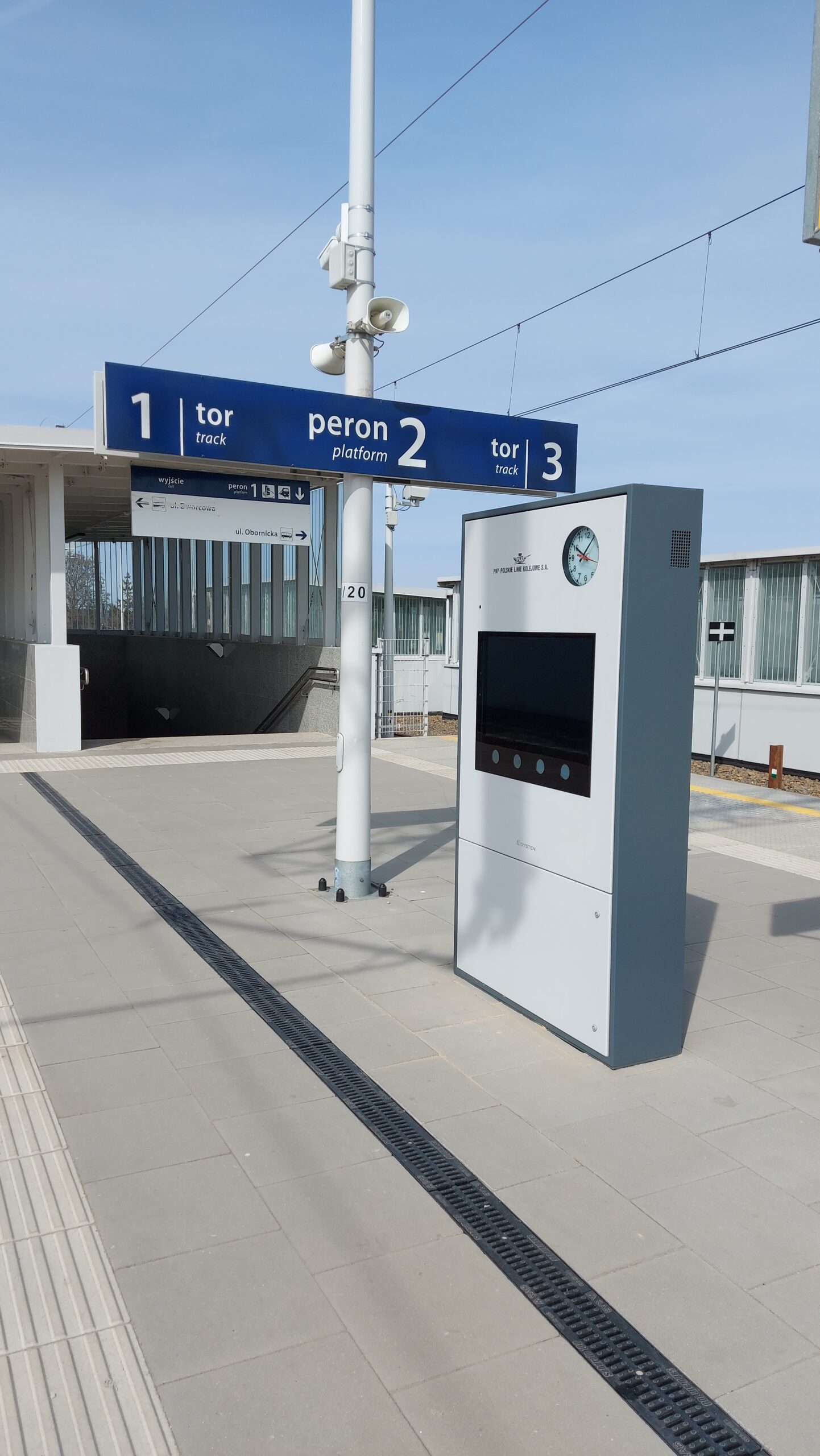 Works on the E59 railway line
PKP Polish Railway lines are implementing the project "Works on the E59 railway line on the Poznań Główny – Szczecin Dąbie section", co-financed by the European Union funds "Connecting Europe Facility – CEF".
In the project, DYSTEN company will deliver, install, and start up the devices of the Dynamic Passenger Information System in accordance with the IPI-6 guidelines.
On the Poznań – Wronki section, passenger information displays, train movement sensors, station clocks, and a public address system have been installed. Devices will be launched soon and will be at the disposal of travelers. The works covered the following stations: Poznań Wola, Kiekrz, Rokietnica, Pamiątkowo, Baborówko, Szamotuły, Pęckowo and Wronki.
On a part of the Słonice – Szczecin section, DYSTEN has installed a public address system, which will be built at 13 stations.
Reconstruction of the entire E59 railway line is planned by the end of 2022.
Railway line no E59 is a part of the international Baltic-Adriatic transport route. It is the shortest and most convenient connection between Scandinavia and Central and Eastern Europe and the Balkans. The line is covered by the European Agreement on Main International Railway Lines (AGC), and is also part of the Trans-European Transport Network (TEN-T).